If you're stuck at home and have this boredom inside your head, you've probably thinking what are fun, useful things to do at home.
Due to this coronavirus outbreak that has strongly affected our world, it is best for us to keep yourself safe by staying at home. By just staying at home, which is social distancing it helps to minimize the spread of this virus.
Despite the feeling of boredom, staying at home is the best thing we can do right now in order to help our world in conquering this coronavirus outbreak (pandemic). So, here are some fun and interesting activities that you can do at home to keep you productive during the coronavirus lockdown.
1. Make Over Your Room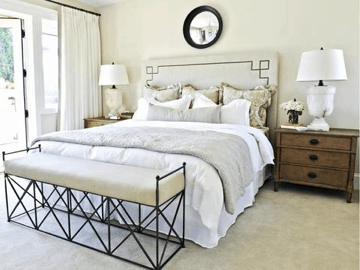 There are actually a lot of ways that you can do to makeover your room. The first thing that you can do is to clean up your room. Remove all your dirty clothes that are lying on the floor and take out your trash. After you are done, try to rearrange all your things and make them more tidy so that your room will be more spacious and well-organized.
Moreover, to make your room look aesthetic, you can print some posters or maybe stick some polaroid pictures of you and your loved ones on the wall, hang some picture frames and add some cool lights.
2. Do Some Exercise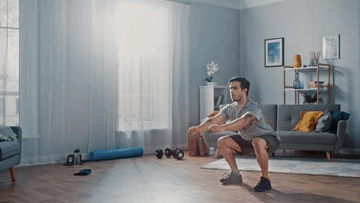 Self-quarantine means that you are staying at home all day, not much walking or moving, all you do is probably just laying down on your bed or sitting in front of your computer for the longest time ever. The solution to this problem is that you need to do some exercises to keep your body fit and healthy.
There's no excuse for you not to exercise, you can browse a 20-30 minutes home workout on youtube and all you need to do is just to follow. During self-quarantine, try to workout every single day and the feeling that you will be getting after a workout is incredible. Also, try doing some stretching or yoga in the morning as this will help you in maintaining your posture and increasing thr circulation of blood in your body.
3. Make a Vision Board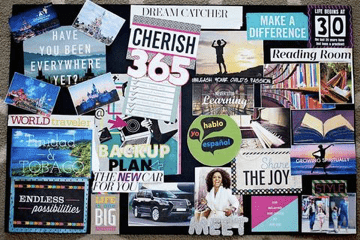 Use this period as a chance to think about the things you have always wanted to achieve in the future. This includes all your targets and goals in life.
Knowing what you want to do in life is very necessary and important since this is one of the major factors that will motivate you to wake up early in the morning and be a hard-working person. Making a vision board and placing it inside your room is a good reminder to yourself of all the things you are working towards right now and to never give up.
4. Experimenting With New Recipes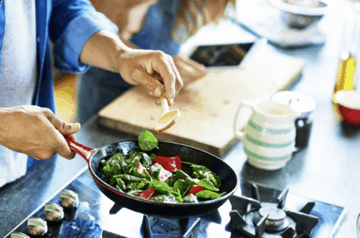 This might be one of the most fun things that you can do during the coronavirus lockdown. Baking is a very enjoyable activity that you can do with your family or even by yourself, and what's even better is that you'll get to eat the sweet and delicious desserts you made.
This is also the right time for you to experiment with new recipes that you see on Instagram and also to master your cooking skills. On the other hand, if you have never cooked or baked anything before, this is the time for you to start learning on how to bake and cook. Who knows if baking and cooking is actually your passion and your secret talent.
5. Try to Look For Side Income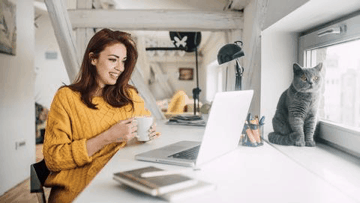 Looking for side incomes will turn you into a more productive human being. Instead of doing nothing and complaining about being bored and having nothing to do, there are actually a lot of things that you can do to earn extra money. You can start by making a blog, a website or a YouTube channel that is related to what you enjoy doing.
If you enjoy cooking, you can share some of your recipes and cooking techniques or tips in your website or personal blog. If you love doing makeup, you can start a YouTube channel and start filming makeup tutorial videos. Another alternative is that you can look for side jobs on the internet that allows you to work from home such as designing a poster, a web, and etc. There are actually a lot of ways as long as you are willing to start and work towards what you want and enjoy.
6. Try to Learn New Languages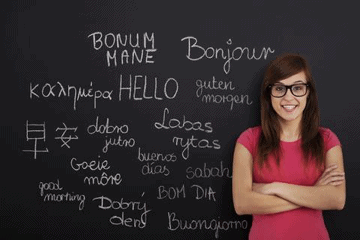 Learning new languages brings you a lot of benefits and advantages. This will for sure help you in the future. For example, if one day you choose to go to other country for a holiday but suddenly you get lost since you are not familiar with the place. You will be thanking yourself that you have ever learnt how to speak foreign language, so you are able to communicate and ask the locals on how to get back to your place.
Another example is when you are working in a company and suddenly a client from other country called you, but since you are familiar with the language, you are able to understand and communicate with your client. Learning new things is like investing for the future, it is always a gain and never a loss. Take this as an opportunity to learn new things and educate yourself.
7. Give Yourself Enough Rest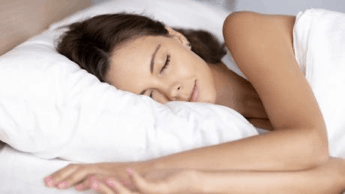 Take this as a chance to have more time to rest and it is time for you to change your sleeping schedule back to normal. Sleeping is very important for every men and women living on earth. Having just enough rest is key for a more productive day and also healthier lifestyle. Sleeping for a few hours only will make you lose your focus, your system is not going to function at its best state, and your mood for the day will be ruined.
Meanwhile, if you sleep for too long, you'll wake up feeling extra tired and you'll be lazy, at the end of the day you are not able to do anything productive. So sleeping for  about 6-8 hours is best, and taking a power nap in the middle of the day for 20-30 minutes is also great. This will boost your energy, making you feel more energized meaning you will be more productive and work more efficiently.
8. Start Decluttering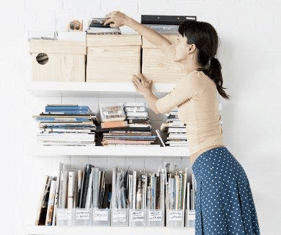 Decluttering means getting rid of all the things that you no longer need or use. You can start by decluttering and cleaning up your wardrobe, separating the clothes that you haven't been wearing in the past 6 months and you can donate your clothes to those who need it.
Next, you can also start cleaning up your emails and get rid of the apps that you haven't been using, so that you can easily find the email or app that you need which will make your life easier. Then, you can start decluttering your households too. It is best to just keep the things that you need and use, throw the things that can no longer be used or the things that you haven't been using for so long.
9. Enjoy Music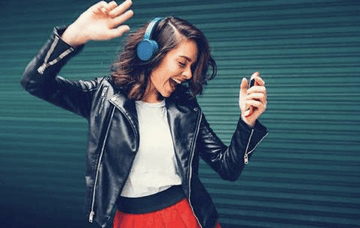 Everyone loves listening to music. Music itself has a variety of genres that give us different feelings and impressions. Listening to music gives a feeling of being in a different place and situation since every song has its own story. Besides, the best thing to do while listening to music is to sing and dance along with it and for sure you will enjoy and have so much fun listening to different genres of music.
10. Download Fun APPs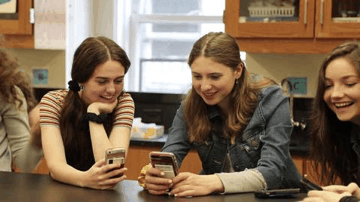 Download some interesting and fun apps is one of the best ways that we can do to have fun during self-quarantine, not just it eases the boredom but then it excites us too. We believe that you must have heard of ''TikTok'' as this is a very popular app especially among the teenagers that allows you to make funny comedy or dance videos. Besides making videos, you are able to view other people's funny and cool videos too.
This app is a phenomenon that is widely known and used. Another app is called ''Smule''. This is a social singing app where you can sing and make music even make a duet with your friends, also people from different part of the world. Last app that is highly recommended is ''Just Dance Now'', this is an app where you can dance to a lot of choreographies of popular songs without the need of having a video game console. Those are the apps that you can play together with your family members to have fun. 
11. Plan an Amazing Holiday to Book After The Outbreak is Over

Self-quarantine made us crave for holidays even more, imagining how beautiful the beaches, oceans and mountains drive us crazy.
The solution to all this problem is to plan and search for places you would want to go and all the fun crazy things you want to do once this coronavirus outbreak is over. Make sure that you are going to create the best trip ever that you will never forget for the rest of your life.
12. Watch TV Shows, Movies, and Dramas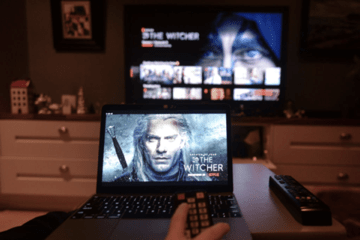 Watching movies or series while eating snacks is a perfect combination that everyone loves doing. Watching gives you that special feeling of excitement and keeps you entertained. At the end, you'll forget what time it is since time passes so quickly when you watch.
Watching series is really addicting as the ending of every episode will make you curious about what will happen in the next episode. This is why it is so hard to stop yourself from watching since watching is really enjoyable and entertaining. 
13. Video Call With Your Friends or Family Members That Live Far From You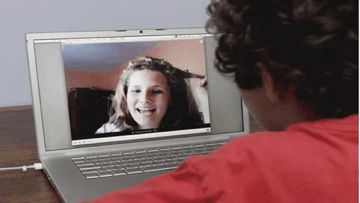 Because of this quarantine season, we might miss our friends and our loved ones a little too much. So to fix this pain inside our heart, video calling is the cure. Through video calling, you could still see and communicate with our friends and our loved ones. Not just that, we can play some online games and do other fun stuff too while video calling together with our friends.
14. Drawing and Painting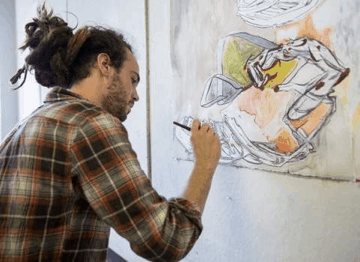 Drawing and painting is an activity that will keep your creativity flowing. By drawing and painting, not just that it will improve your creativity, but then it will  open a new perspective for you and also improve your drawing and painting skills that will make you create an astonishing masterpiece in the future.
Drawing and painting is a great way to express yourself and an effective way for you to not feel bored too as creating an incredible piece of art takes time.
15. Learn How to Play Musical Instrument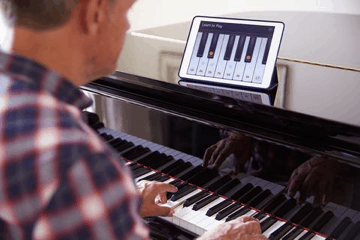 Learning how to play a music instrument gives you a lot of benefits especially for your brain, it strengthens your brain function and memory. Moreover, playing a musical instrument will make you happy and reduce stress and depression too.
It is a good thing if you can try to learn to play the musical instruments that you can find inside your house, the musical instrument could be anything, for example, a flute, an ukulele, a guitar, a piano and etc. Nowadays, learning is much easier and accessible as you can find a lot of tutorials on how to play a certain music instrument on YouTube starting from the basics.
16. Online Shopping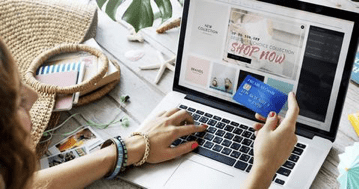 Online shopping is an activity that gives you a feeling of satisfaction and personal excitement. Since we are not allowed to go outside, online shopping is the way to go. Nowadays, online grocery shopping is a thing too, you can buy all your needs online like rice, frozen meat, sugar, cheese, instant noodles, snacks and many more.
Not just that, you can also buy your everyday essentials online too like soap, shampoo, toothpaste, etc. Everything can be accessed and purchased easily on the internet due to the improvement of the world's technology.
17. Start a Mini Garden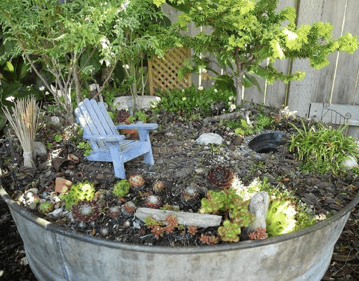 Starting a mini garden sounds very fascinating and also interesting. Starting a mini garden could be anywhere and it is not as hard as it sounds. So the first thing that you need to do is to choose a site in your house where you are going to create your mini garden. Next is that you need to have a theme for your mini garden, make sure that you have the idea of how your mini garden will look like.
Furthermore, choose your plants. This depends on your preference and also the situation of your chosen site (whether it is indoor or outdoor). Moreover, when you choose the container for your mini plants you can decorate and color them in order to match with the theme that you have chosen. You can keep on upgrading your mini garden by adding different types of plants and decorations. Remember to study the characteristics of the plants first so that you are well-prepared in handling them in your mini garden.
18. Try to Make Some DIY Items
Making DIY items is such as relaxing and refreshing thing to do. There are actually a lot of things that we can learn on how to make them at home. In this situation, you can try making your own hand sanitizers and also soaps. Not just that, you can also make your own candles with your favorite scent.
You can also turn your unused shirt into a pillow case, also make use of your wine bottles as a flower vase. You can reuse and recycle a lot of things and turn it into something new and useful. This action will help save the world for the future generations.
Read Also: DIY Practical Life Hacks That You Can Try At Home
19. Play Board Games With Your Family Members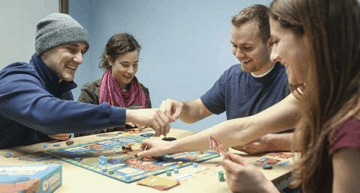 When you are bored and tired of playing online games, board games are an alternative for you. Playing board games with your family members will make you a much happier human being rather than playing online games alone inside your room.
This is a great way to gather with your family and have some fun. Playing card games are also incredibly entertaining, as you can add some twist by giving truth or dare to the person who lost. This is a great family bonding activity.
20. Throw a Little House Party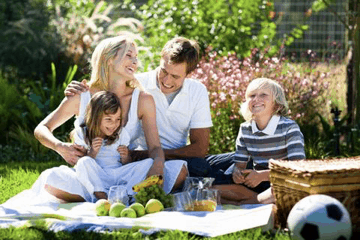 Throwing a little house party and having a backyard picnic brings your quarantine season into another level. Partying and dancing with your family, eating a lot of good food while listening to funky music and jamming to it is the literal meaning of happiness.
Same thing goes for a picnic in your backyard, it makes you feel as if you are at a beach or a park while enjoying the beautiful scenery. These two activities made you have fun, crazy and memorable moments with your family. Take this as a chance for you to spend a lot of your time with your family members and create more memories together, and cherish them.
Read Also: 10 Coolest Party Gadgets That Will Make an Epic House Party
Bottom Line
Those are the things that you can do at home to stay productive and well-entertained during self-quarantine. Honestly, it is such a privilege for us during this global pandemic as we can just stay safe and warm at home, creating and learning new things, staying educated, working from home, also taking the chance to talk to our family and you have a fridge stocked with a lot of food. It is important to remind yourself to always be grateful and stay positive.