Watching and relaxing in the living room's couch is not complete without nice drink. Every few gulps, you need to put back to the table to rest your arm. Or maybe, you just put into the armchair, and you often to spill it since the base is not stable.
The solution here is the drink holder that is designed to be placed on your couch. It will keep your drink bottle stand steadily on the couch.
---
Couch Drink Holder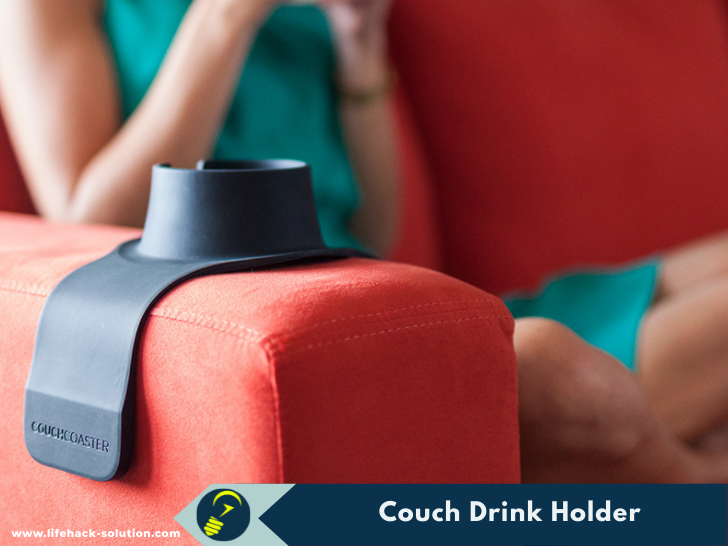 Couch drink holder is a drink coaster which securely hold all your drinks on the armchair of couch, preventing it to spill on your couch. With this holder, you can safely place your drink in the reachable and most comfortable area to reach.
Simply just by putting them horizontally, tuck it between seat cushion and pillows or drape it over the back rest on any upholstery.
It designed to fit any mug, cup, and tumbler up to 3.5″ or 9 cm wide. Do not worry about the cup handles since this holder has designed a hole to fit it.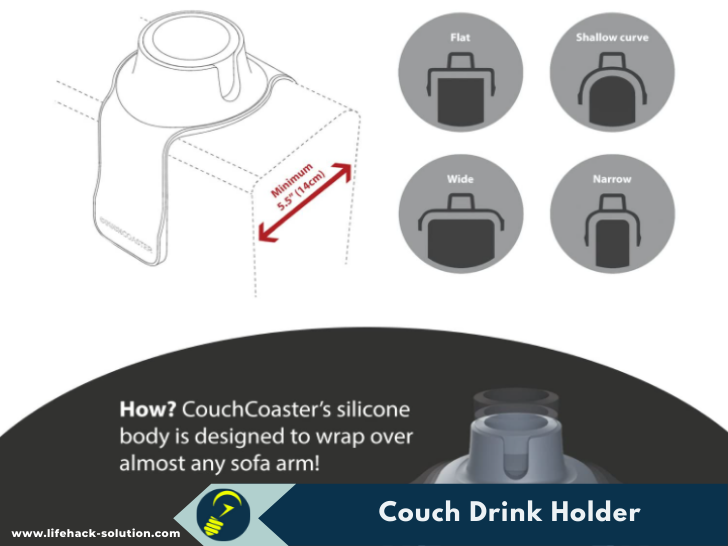 This holder made of a flexible, weighted, BPA free silicone with tacky base, which stable enough to hold the drink.
Check Also: Anti Spill Mug – The Mug That Won't Fall
---
Gadget Lab
I purchased this and tested this, and all I can say is, it is very useful. Especially when it is time to watch football when beer is my best buddy.
The holder is like magnet to the sofa and it is very steady to put my beer there.
However, you need to pay attention of the diameters since some of the bigger size cup won't fit in. But in my experience, it fit most of my cup or bottle. It is perfect for a lazy day!
I get mine here.
---
Buy at The Lowest Rate: