Sharp rocks, hot sands and sticky algae could be annoying when walking in the beach. Meanwhile, there are other random sharp things that waiting for your feet to stick on them.
If these things are bothering you especially in your vacation, we have a solution for you!
An invisible shoes or foot pads that stick and protecting your bottom part of the feet from all these hard cements. Not only that, these invisible shoes are designed to be waterproof which is perfect for your vacation on beach.
Not only beach, these invisible shoes also suit to use on other occasions such as when you go to swimming pool, walking on the garden, street, or any place when you want to free your foot!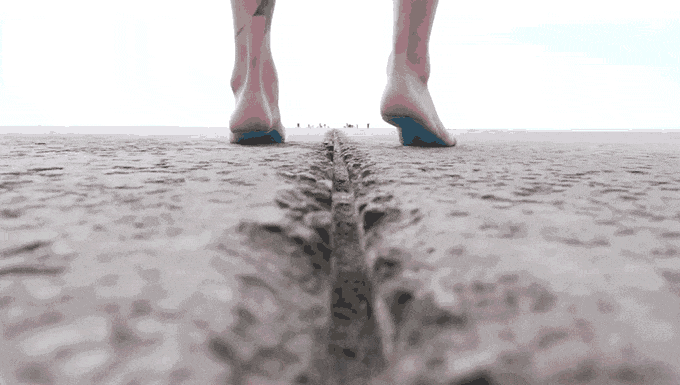 Refreshing is not just done by free your mind in vacation, sometimes it can be by liberating your foot!
Let your foot be free and feel the sensation of walking with barefoot!
---
Invisible Shoes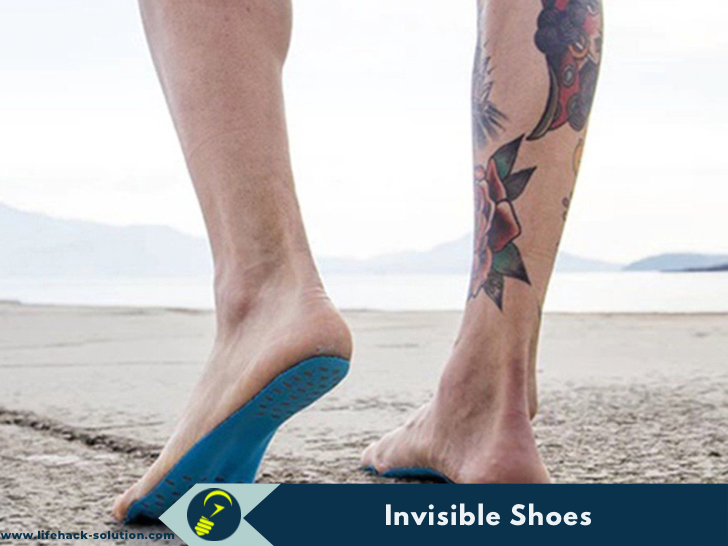 Invisible shoes is a sticky and waterproof foot pad with anti slippery silicon, allowing you to walk barefoot comfortably without the risk of damaging your bottom part of the feet.
---
How to Use This Invisible Shoes?
To use it, simply take off the shoe pad from it cover, and stick it on the bottom of your feet. To take it off, simply unstick it from your feet gently. Easy right?
For the sizing, refer to the table below:
| Size | Length | Foot Size |
| --- | --- | --- |
| Small | 21.5 cm | 32-35 |
| Medium | 23 cm | 36-39 |
| Large | 24.5 cm | 40-43 |
| Extra Large | 27 cm | 44-47 |
If you want to check out more live review, check out below video:
---
Gadget Lab
We've bought these invisible shoes and tried it on our vacation. But we just found out that this foot pad is disposable item, or one time used item.
Based on our personal experience, this food pad is thinner than a sock. This pad stayed on my feet but sometimes it has problem of staying on toes. Well, we could say that you will lose a bit of "grip" after using it.
However, it work well to protect our feet from the heat and sharp rocks.
We personally hate to wear shoes if it comes to beach vacation when we're playing on the beach. Bringing our shoes or sandals will just makes them dirty or even spoil them by the end of the day.
Since it is disposable, we don't need to wash and polish them after usage. So it's pretty convenient to enjoy our holiday.
Interested? Buy one here!
---
Best Price (Come with 3 Pairs!)