Going away on the cheap? A good time away is not necessarily proportional to the amount of money spent. If you're a camper, chances are you already have a recreational vehicle (commonly abbreviated to 'RV'). That in and of itself is a cost-saving strategy, negating the need to fork over the hundreds you would have spent on a hotel or motel per night. But what if you need to cut further costs—or you'd simply prefer to not spend the extra dough? Discover our top-10 RV and camping hacks for travelling on a dime. Also, if you want to buy discounted RV and camps you must check the camping world coupon.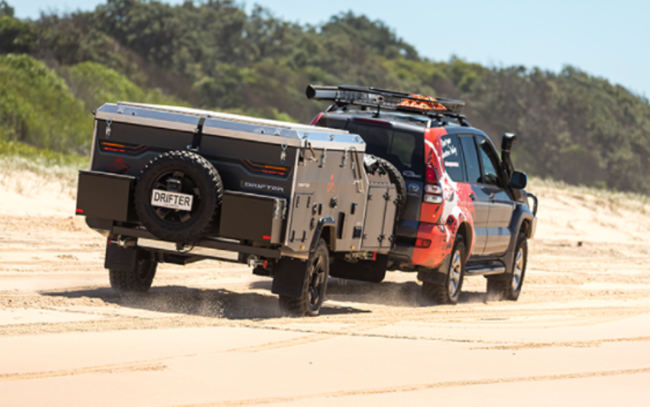 Keep Your Electrical Cords in One Place
If you're taking electrical cords on your camping trip, it may be easy to misplace them in your RV. Why not keep them all in one easy-to-fit place? Hair roller curling rods are a cheap and malleable solution. If they can keep bundles of thick hair in place, we're certain they could manage a few electrical cords.
Don't Lose Your Lunch
If you're travelling with a fridge or cupboard, food is going to move around in there unless it's tightly secured—and when you open the doors, your food may just fall straight out. To prevent this from happening, try installing some tension curtain rods into your food storage spaces. The rubber ends should grip to each side of the storage unit, providing a layer of protection against gravity. Talk about reducing and reusing!
Read Also: 14 Hacks To Prevent Mosquito Bites While Traveling
Dollar – Shop Drawers
You know those cheap plastic drawers you can get from a two-dollar shop? These are handy on camping trips. They're a cheap way to compartmentalize your belongings and keep them all in one place. Stack them under the kitchen sink or in the bathroom to store all your essentials for less.
Caution: Contents Breakable
If you're travelling with glassware, breakage is always a risk—especially whilst your RV is in motion. To prevent this from happening, you can purchase glassware protectors, which shouldn't set you back too much. If you'd rather go a bit cheaper, you can buy a value pack of cheap socks. Don't believe us? Give it a try! Socks will prevent glasses from clinking against one another. If the glass does break, the sock will store the remains, making them infinitely easier to dispose of.
Mad props if you can do this, but the socks are meant to go on the glassware, not hold it up.
If The Shoe Fits…
You know those hanging shoe organisers that come with pockets? Those things are an excellent, low-budget camping hacks. Hang them up inside your RV to keep your essentials within arm's reach. If the pockets can fit a pair of shoes each, there's no doubt they can accommodate bug spray, sunscreen, torches, or anything else you'd want to quickly access on a camping trip!
Hook Me Up
Command Hooks are great to use in an RV. Being detachable, you can hang them wherever is convenient during your camping trip—without the long-term commitment. Attach them to the wall and use them to hang hats, towels, keys, and any form of lightweight clothing. Just ensure not to overload them!
 Get a Grip!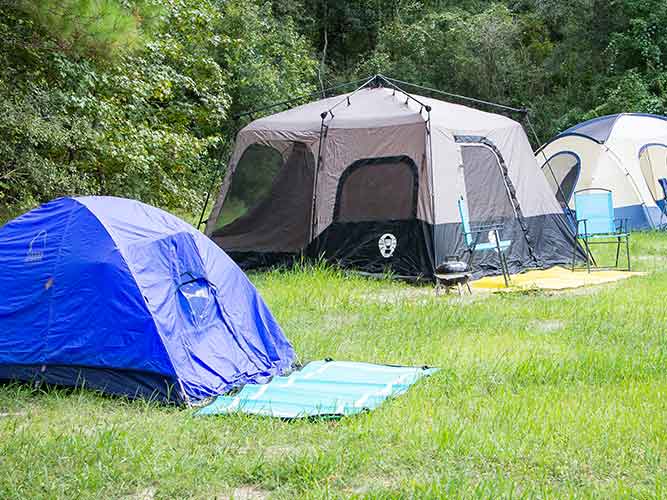 Grippy rubber mats—often sold non-adhesive shelf and drawer liner—are those holey cloths you use to open stubborn jar jams. Their grip is arguably stronger than that of the human hand. It makes sense that you'd want to invest in these bad boys whilst on the road. Similar to the glassware/sock camping hacks, you can place grippy rubber mats underneath dinnerware and cookware. You can also use them for their intended purpose—which is to line your drawers and shelves. This can extend beyond the kitchen. If you have anything you'd prefer wasn't sliding around—such as expensive electronics or even indoor rugs—you can place them atop grippy rubber mats.
Use grippy rubber mats to keep your dinnerware safe whilst camping.
Desiccant Packets
When you open a packet of food or sometimes a children's toy, you'll find desiccant packets inside to preserve the contents in dryness. You know—those ones that deprive the space of oxygen and that you should definitely not ingest? Well, these can come in handy in RVs, which will quite possibly be braving humid conditions (especially if you live in Australia). Throw them into jars of food to help preserve them—just like the professionals do. Moreover, you can shove them into any space likely to build mildew. Just ensure to keep them out of reach of children and pets!
The Revolutionary Lazy Susan
This is yet another gravity-proofing camping hacks. If you need to store medicinal items in your RV, we recommend a walled lazy Susan—preferably transparent, so that you can see your medicinal essentials at a glance. Plastic is the cheapest option. It will prevent your pills from spilling downward and provide convenient access with a single spin. What a revolutionary idea!
Compartmentalize Away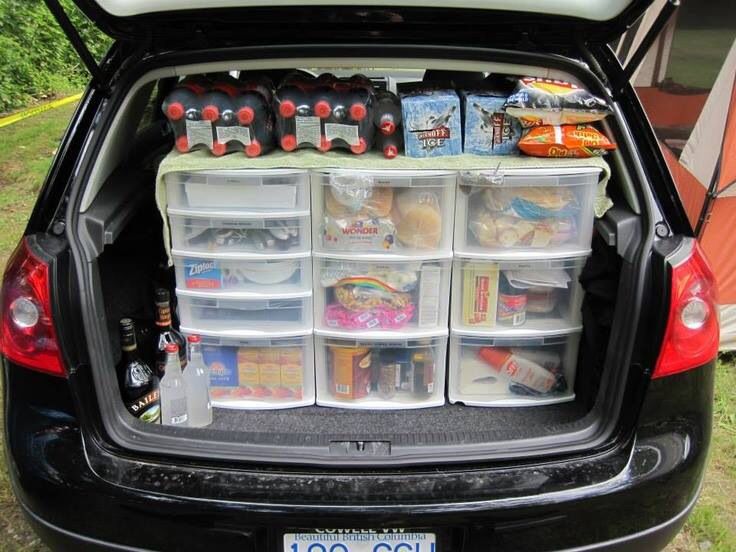 Similar to the dollar-shop drawers recommendation above, compartment storage boxes are great for storing things with smaller parts. Whether you need to store batteries subdivided by category or wish to enjoy some crafternoons on the open road, compartment storage boxes will keep everything together and separate at the same time. And—like everything else on this list—they're a nifty solution that won't break the bank!
This may bug some people, but compartment boxes can be a dream to the camping entomologist.
We hope that you are inspired to try out these nifty, low-budget hacks on your next getaway. RVs can't provide everything, but there's always an affordable way to navigate the twists, turns and bumps of any on-the-road adventure!
Speaking of adventures, check out theexpertcamper.co.uk/blog/camping/cornwalls-top-adult-only-camping-and-caravan-sites for some must-visit destinations you can go to on your next trip!