House party could be more chill and convenient as the club party alternative.
No overpriced drinks, more games options to play – any drinking games and pool party, more chill outfit, safety, and no time restriction!
We've all know the excitement of turning to legal age and finally be able to check out the clubbing scene with your bachelor friends.
Dress up nicely, dancing at 1am rolls with overpriced drinks. By the time we reach 20s, it's not the same anymore. Those years has taken our excitement and some of us might prefer house and backyard parties.
 So here, we're going to list down 10 coolest party gadgets that will helps you throw an epic party house party!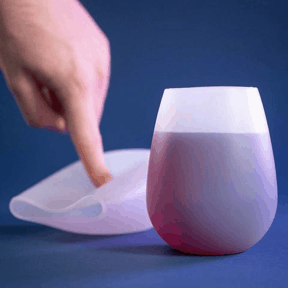 Are you the messy-type of party people that often break glasses when you're drunk?
We all know those messy friends that always leave that mess after the party has over. Every time, you need to let go another fancy glasses just because of the inadvertency. You'll always think: "It's just a glasses."
But how if we tell you there is a solution for this things? Yes! all we need is unbreakable glasses!
It made from 100% Food grade silicone, allow you to fold, bend, and bring it wherever you want. Just save your fancy glasses inside your wardrobe, and use this instead. Your guest will either shocked of this new innovation and they can focus more on the party without carefully put the glasses.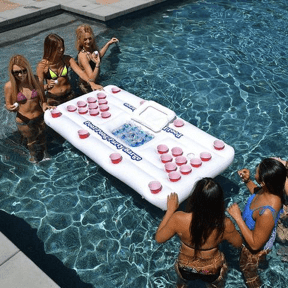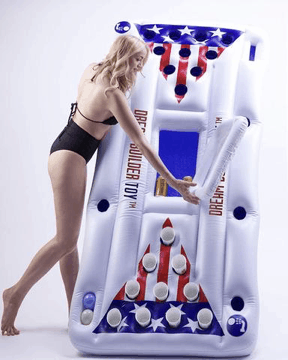 Who doesn't like beer pong games? Take your beer pong games to the next level with this floating beer pong lounge. Just pump this thing and let it float on your pool – let the pool games begin!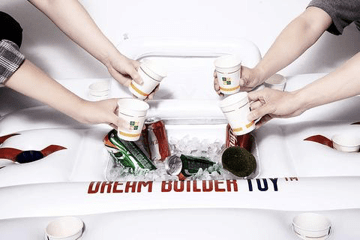 Not only for beer pong, you can place your drinks ice bucket in the middle of the lounge as well!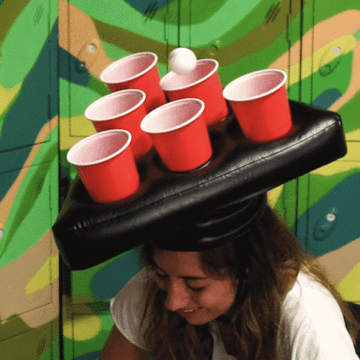 If you don't have a swimming pool in your house, that's fine. You still can take the beer pong games to the next level – by using this beer pong hat. Both players can dodge the pong ball and make it more challenging and fun.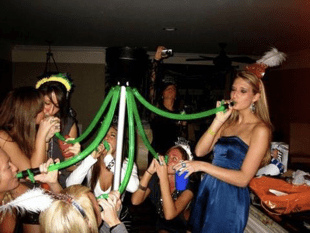 Beer funnels are known for livening up any dull party but are usually restricted to single-person use. The 'Bongzilla Beer Bong,' however, takes that one-at-a-time nonsense and crushes it by allowing six people at a time to funnel beer.

The 'Bongzilla Beer Bong' is basically a funnel located at the top of a pole. Six tubes, complete with nozzles, lead from the funnel's body allowing you and five of your friends to enjoy the camaraderie of simultaneous beer-drinking.

The funnel itself can hold 12 cans of beer, but the nozzles attached to each of the tubes give the partier the option of taking a break instead of losing control. The 'Bongzilla Beer Bong' is also adjustable; its is pole able to move up or down to accommodate even the smallest or tallest of drinkers.

This newfangled drinking contraption is sure to get the party going no matter the occasion.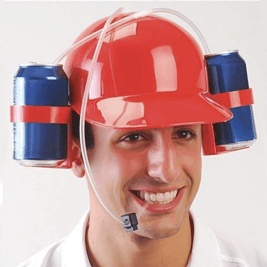 Drink beer in a fun way! Bringing you the feeling of the crazy house party that you've seen in the movie.
You can play games, dance, and drink in the same time! If anyone ask you why you'd wear this helmet, just say: "Drinking is dangerous, wear a helmet!"
An epic party won't be complete without adding some additional effect. You might add some mini disco lamp or some hologram. But we will tell you the cooler options: Automatic bubble maker machine!
Fill the tank with bubble fluid and it will continuously make a bubble for like half an hour. You can put this at the backyard, near the pool, or inside.
Do you know the term: "First impression is everything?" If you want your guest to have a good and exciting vibes, then you should create the impressive vibes at the beginning. Make your welcome drink for your house party with this drink fountain! 
This drink fountain creates a fancy and beautiful looks in your party. It allows your guest to free their hands from opening a soft drink bottle and pour it to their glasses.
You can put soft drink such as Fanta, Coca Cola or even wine! It can holds up to 1.5 gallons of any beverages.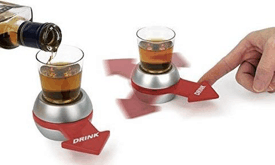 Back to the classic and simplest drinking game. If the party is too noisy to play all the card games, or other drinking games that require verbal communication, this is the solution!
The game name for this spinner is "Drink or Dare". Just spin the arrow and the pointed person must either drink the shot or do something stupid that the majority decide! Let the game begin.
This ice pop maker solve a problem of taking off the ice cube from the ice tray, and it can be a good-looking ice bucket as well!
10. Drink & Plate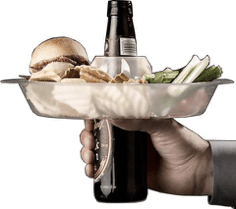 When you're in the party, sometimes you will find this situation: both of your hands are full – Left hand for food, and right hand for drink. Then you need to find a small table to put one of it to start eating your food.
Thank to someone that invented this, one hand is now enough to hold both food and drink! However, when you want to drink, you still need to take off the bottle from the plate. Unless you want your food spill out.