Holiday has over and your new school life will begin soon. Getting to school can be exciting to start a fresh start or it can be overwhelming when we talk about getting organized. Before getting back to school, it is better for you to know some fun life hacks for school that you wish you knew earlier!
Hence, we have listed down 10 clever life hacks for school that we believe can help you to make your school day fun, creative, and easier!
1. Erase Highlighter Mark From Your Paper Magically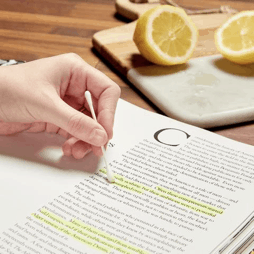 Are you thinking to remove your highlighter mark because you accidentally highlight the wrong point? Or maybe one of your friend prank you?
Get some lemon juice and put it on the cotton swab. Apply it on the highlighted text that you wish to erase and the color will fade away magically.
Read Also: DIY Life Hacks: 10 Practical Tricks That You Can Try at Home (Step by Step Tutorial)
2. Hide Your Cheat Paper Cleverly With Ruler 
Looking for a safe and perfect place to hide your cheat paper? Try this clever trick and you will never get caught!
All you need is two identical rulers, scotch tape, and the cheat paper that has a bit smaller size than your ruler. 
Step 1: Stick two of your ruler with the scotch tape.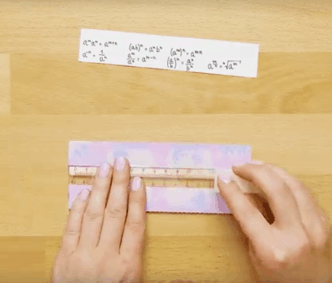 Step 2: Use any double sided tape or glue and stick it on your ruler.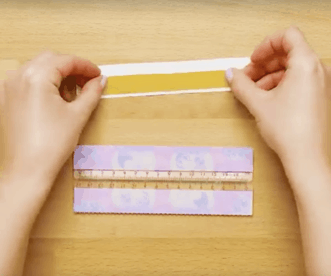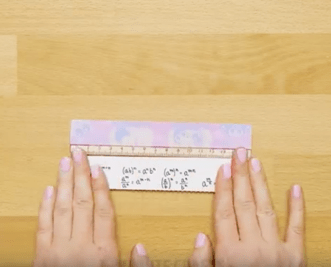 Step 3: Fold the other side of the ruler to cover your cheat paper. Done!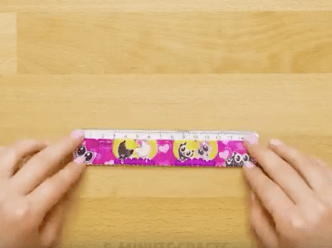 We list down this trick for fun, you still need to study by your own.
3. Create Your Own DIY Mini Whiteboard
There is once in a while that you gonna discuss with your classmate about group assignment or presentation idea. During the discussion, there will be so many correction to finalize the entire decision and idea. Instead of crossing out so many lines on your paper, why not get a paper that you can erase easily?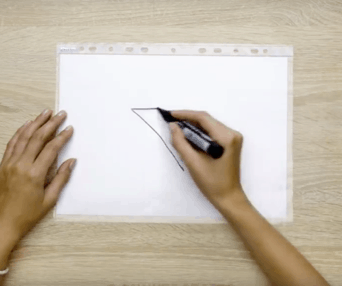 You can make your own DIY mini whiteboard just from one white paper and a transparent file case. Use marker to write your ideas and you can use tissue to erase it easily!
4. Safest Place to Hide Your Phone
In some schools, the students are not allowed to bring their phone. If you're one of them, you can try this trick.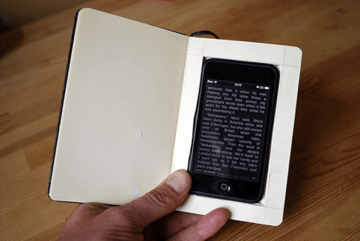 Your teacher might search for all over the place that they could find, but they won't check all the student's book one by one right? 
Here's how you gonna make this, draw a line with your pencil by using your phone as the benchmark. Cut it with cutter afterwards. Now you have the safest place to hide your phone that nobody knows!
Read Also: 21 Science Life Hacks That Solve Your Daily Problem (Scientific Explanation)
5. Hide Your Cheat Formula on Coca-Cola Bottle 
Write formula that you can't remember on the bottom of a transparent bottle that contains dark-color liquid such as Coca-Cola. Use a marker color that suits your liquid color. Your formula will be completely invisible from your teacher!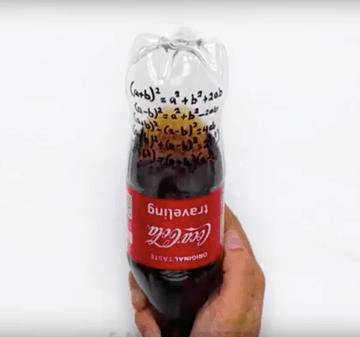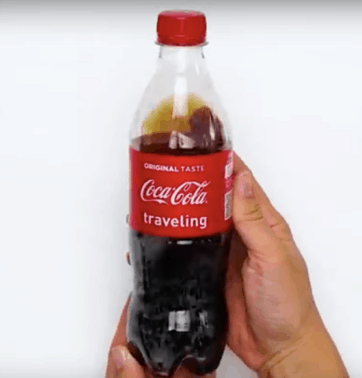 We list down this trick for fun, you still need to study by your own.
6. Make DIY Phone Stand With Paper Clip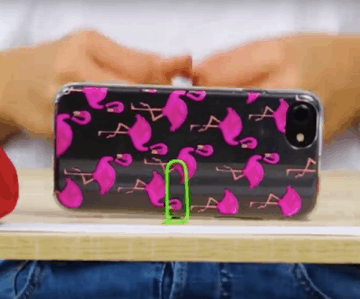 Believe it or not, paper clip has other function other than attaching papers together. If you follow this trick, you can use it as the phone stand holder!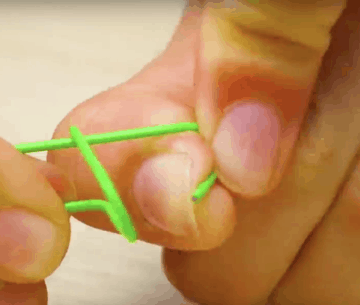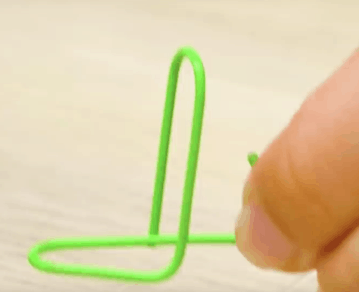 Modify your paperclip by fold it until it become this form. Place your phone on the other end and here is your self-made phone stand ready!
7. Use Hairdryer for Dry Ink Pen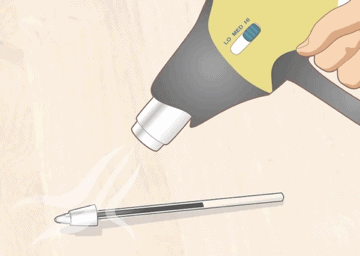 If your pen is not working, don't throw away your pen first! It might just because the ink is stuck or dry. Take your hairdryer and start blowing your pen for a few second. Try again your pen now.
Read Also: 100 Brilliant Life Hacks That Will Solve Your Daily Problem
8. Easier Way to Fix Tiny Pencil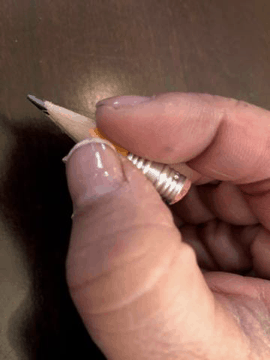 We all know those friends who like to use their tiny pencil just because they're lazy to buy a new one. Or maybe, you're one of them?
Instead of make yourself struggling to write with tiny pencil, we have a trick for you. 
Step 1: Take off one of your pen cover apart from its contents.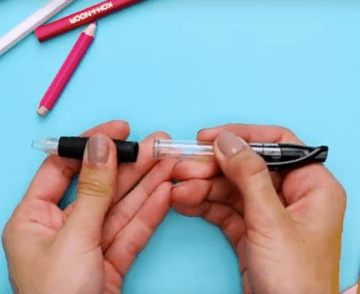 Step 2: Attach your tiny pencil to the pen cover. Now you don't have to struggle to write by using tiny pencil anymore!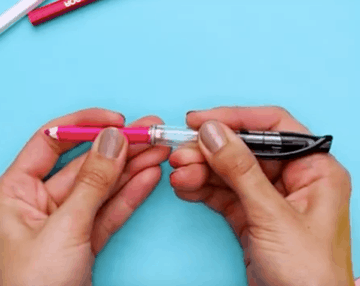 9. Use Google Scholar Instead of Google

When you can't find anything relevant for your assignment or essay, try to use Google Scholar instead of google.com. Google scholar is a source if you're looking for a journal, citation, theses, and books that are come from academic and professional publisher.
10. Clench Your Fist to Improve Memory
There are some moments that you're trying to remember some points that you have studied the night before. Either in the exam, or maybe when your teacher ask you some questions. According to the research, clenching fist will help to improve memory. 
Check also our other posts related to life hack: