Holiday season is coming, are you ready to travel? Learn how to fly cheap in this article to save dozen of your travel budget!
Travel plan can be so expensive and one of the easiest way to cut cost is from the airfare. As usual, Life Hack Solution will give you advance tips instead of common tips that are available out there.
Here are the 9 advance tricks to fly cheap that can make you save a huge portion of your travel budget!
1. Always Use Private Browser 
Every time you browse something on the internet, your browser will save your search history and cookies: raising the price of the ticket the more you check, as you shop around for the better deals. At this moment, you will think that the price has gone up. 
In 2016, a study conducted by McGee with his team run a test of 372 searches for nine airline ticket websites. The researches were conducted for two different browser, with and without cookies browser. The price were showing difference fare for two browser as they found lower fare on the scrubbed browser – the browser with no search history.
Hence, you can either clear your search history and cookies every time you want to search back, or you can use easier way by using incognito windows.
How to open incognito windows:
1) Open your chrome browser and At the top right, click More – New Incognito Window.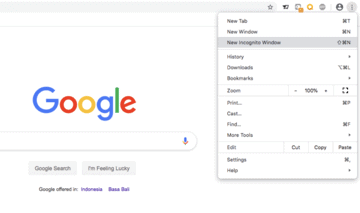 2) Once you click New Incognito Window, a new incognito tab will be opened. In this tab, every time you browse something on internet, the chrome won't save your browsing history, cookies, and site data.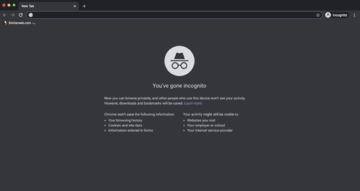 2. Don't Fly Direct
If you're not rushing for a business trip, be flexible with the dates and the routes! Let me give you example: Sometimes, it's cheaper to fly to London and then take a budget airplane from London to Amsterdam rather than fly direct to Amsterdam. An experience by one of the traveler, saying that he is planning to go to Paris which the fare was $900. But then, he chose to fly to Dublin first for $600 and get a $60 to fly to Paris from Dublin. He saved around $240 by doing this.
Here are Step by Step How to Do It:
Find out how much the fare of go directly to your destination. (Example: Paris – $900)
Open Google Flight and type the destination continent to look the price for nearby airport (Example: Dublin – $600).
Find out how much the flight fare from the nearby airport that you've chosen to your main destiny. (Example: Dublin to Paris – $60).
Compare the price and decide.
3. Search Ticket For One
If you planning to fly with your families or friends, do not purchase multiple tickets in a single purchase! Airlines always offer a higher fare for a group ticket.
For instance: if 4 persons purchase a flight ticket together; Seat 1: $100, Seat 2&3: $200. Seat 4: $300. The system algorithm will choose the highest fare among all the 4 seats and set all the 4 seats $300 each! 
Therefore, always check and book ticket as single person. You can set the seat arrangement during the checkout session so that you still can sit together with your family or friends.
4. Search Ticket in Other Currency
If you aware that your country's currency is currently stronger than other currency, try this trick: search the ticket in the weaker currency. One of the traveler testimony, claimed that he found a one way flight ticket from Australia to NY for $1000 USD. However, when he found the NZ version of the airline, he got it cheaper at $600 USD. He claimed that it's the same airline, same flight and same booking class.
Although this tricks does not always work, it is still worth to try it and you can save a lot from here!
5. Book 7 Weeks in Advance 
According to data from the Airlines Reporting Corporation, the lowest fare of the tickets is 50 days before the flight time. It nearly ten percent below average fare. However, the 7 weeks rule isn't an exact strategy to get lowest fare. Chuck Thackston, ARC's managing director of data science and research said: "Airlines will make valuable deals available all the time. But, on average, we see this [50-day] approach works."
6. Choose The Best Day to Book Ticket
A research done by FareCompare.com says that the best time to buy airline tickets and shop for travel (domestically) is on Tuesday at 3 p.m. Tuesday is the busiest day for airfare sales. Since Tuesday is when most airlines release airfare sales you can find airlines competing against each other in price and fly cheap.
7. Choose the Cheapest Day For Flight 
Tuesday, Wednesday, and Saturday are usually the cheapest days to fly cheap. For international travel, weekdays are usually cheaper than weekends, FareCompare says. Friday and Sunday are the most expensive days for domestic travel.
8. Fly Out Early
The cheapest flight is typically the first flight of the morning. "Yes, that means you have to get up at 4 a.m.," says Rick Seaney, chief executive of FareCompare.com. The next-cheapest flight times are during or after lunch or at the dinner hour. "There's a general rule of thumb, which is 'fly hungry,'" Seaney says. That's because flyers tend to not want to travel at inconvenient or uncomfortable times, he says.
9. Set a Price Alert
When you visit airplane ticket website, remember to set fare alert. You will get a notification whenever they are having a special promotion before they sell off the ticket. By doing this, you can plan your next trip in advance and save even more with cheaper hotel rate.