The iPhone does indeed have a lot of fantastic features, but you can make it even more powerful by discovering life hacks and tricks buried within your iPhone.
There are hundreds of these hidden capabilities that are worth knowing, this will give you shortcuts and will for sure make things much simpler. Therefore, here are our top selections for the coolest iPhone life hacks:
1. Hiding Pictures or Videos on Your Phone Gallery
Have some secret pictures and videos on your phone that you don't want other people to see?
When you open the photos app and see a photo you don't want in your gallery, click the share icon to share it with others. If you scroll down until you see photographs, you'll find an option to hide your picture, and if you press it. Then, your photo will be transferred out of the main gallery and into a hidden folder.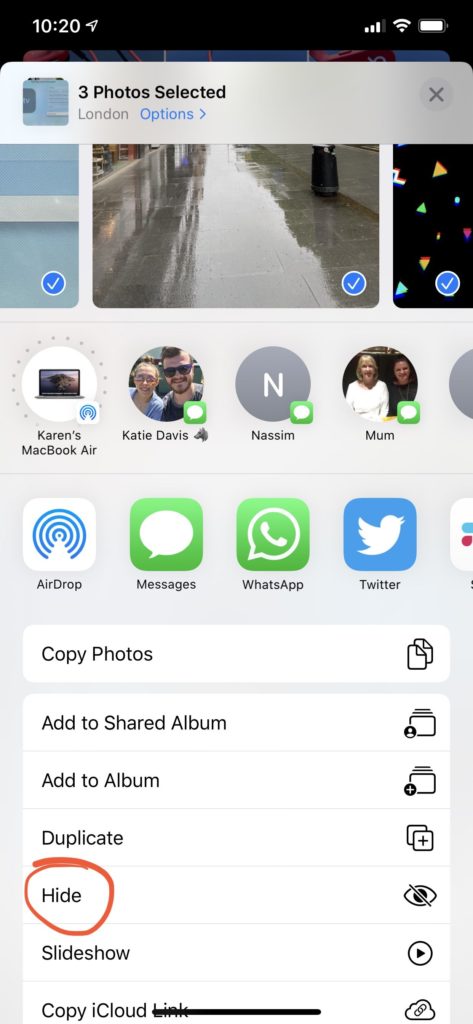 The problem is that if you navigate down until you see albums, you still can see the hidden folder right here, which defeats the initial purpose.
Hence, this is what you are going to do:
Go to settings and scroll down until you see photographs.
Toggle off a hidden album.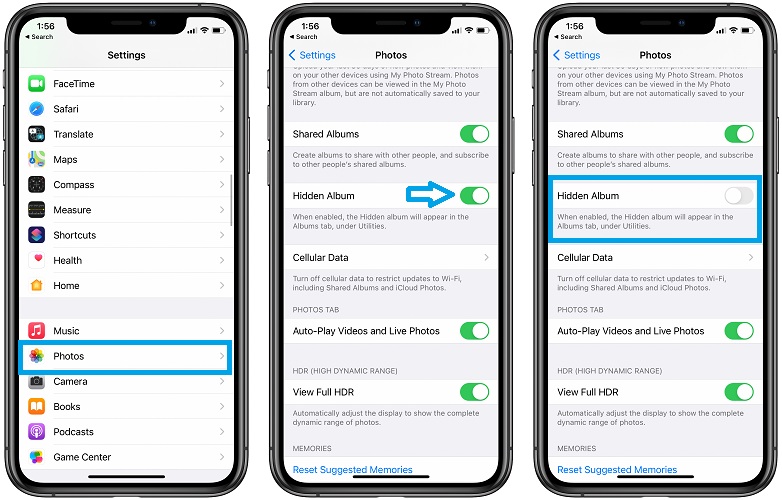 By doing this, your photos and videos are completely hidden, together with the album itself!
2. Turning on Guided Access on Your iPhone
For the longest time, many people did not know that this super nifty hidden hack existed and it is extremely useful especially if you want to lend your iPhone to someone else.
The hack here is that you need to click your lock button three times in order to activate this feature called guided access. The grey boxes (on top and bottom section of your screen) are the areas that cannot be used and touched at all.
Therefore, if you hand your phone to someone with guided access on, they will only be able to stay on that one specific page.
Next, if you want to deactivate and turn your guided access off, you do this by doing the triple click again and then you are prompted to enter your phone's password. So, if they do not know about your phone's pin/password, they will not be able to access the rest of your phone.
Unless anyone else knows about it, they're not accessing the rest of your phone. There are also other options in guided access like a time limiter, adding some extra gray boxes just by drawing on the screen. But, if this doesn't work right away it's completely fine you can just activate this feature.
You need to go to settings, then click on accessibility. Under accessibility, scroll down to the bottom until you see guided access in here you'll be able to toggle it on.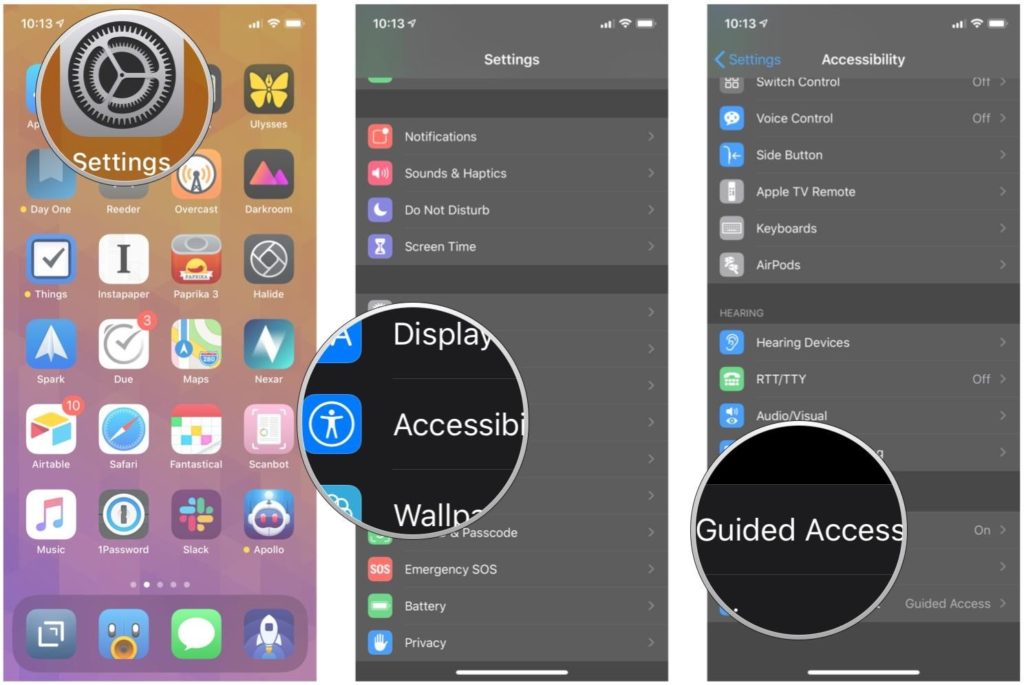 And once everything is done, do not forget to go back to accessibility and right over here you'll see accessibility shortcuts. You need to make sure that the guided access is ticked. Now you can do the triple click to activate this guided access feature.
3. Turning Your Live Photos into Animated Wallpapers
Speaking of the photos app, here's a pretty unique thing you can do with a live photo. Once you've found one you like, hit the share button and go down until you find the choice to set as wallpaper in here.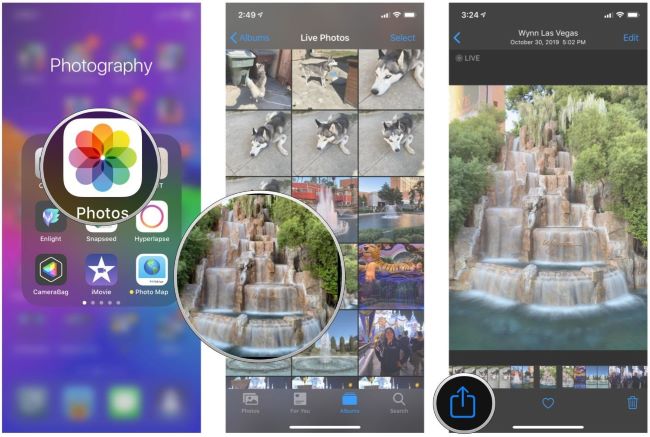 You can then put this as a wallpaper, but set it as your lock screen wallpaper. Now, when you lock your phone, you'll see the wallpaper you just picked, but if you click and hold down, the live photo will play and you can practically do whatever you want with it. You will be having  a cool animated lock screen!
4. The LED Flash Notification
Many people may already know this hack and had this feature activated for ages. This is the led flash notification light feature that goes on anytime you get any calls or messages.
This is a really nice way to know if you are still getting notifications even when your iPhone is on silent mode. This hack is actually really simple.
You can set this feature up under settings. In accessibility, scroll down until you see audio slash visual right at the bottom of your phone. Then, you'll be able to toggle the led flash for alerts on. In addition, don't forget to also toggle on slash on silent.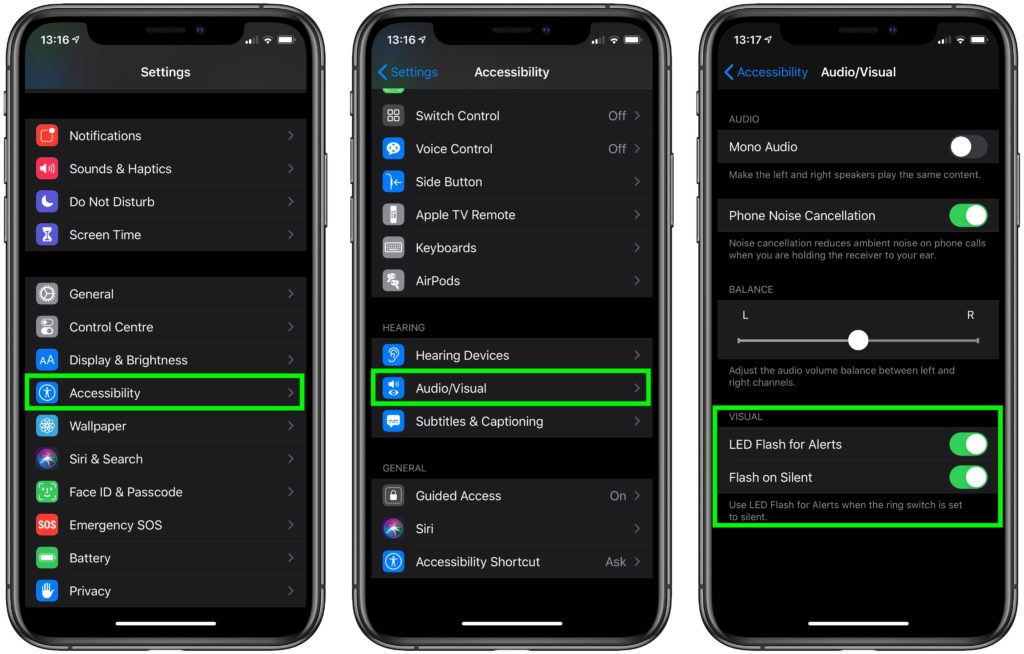 This hack is going to be your life-saver and you'll never miss a call or notification.
5. Choosing a Specific Picture as The Thumbnail of Your Gallery Albums
When you create a bunch of albums, since most people do, you can get a rather random thumbnail like this one, but you can fix it by clicking and holding down on the picture you want as a thumbnail, then clicking on "Make Key Photo", and you'll have a nicer album thumbnail.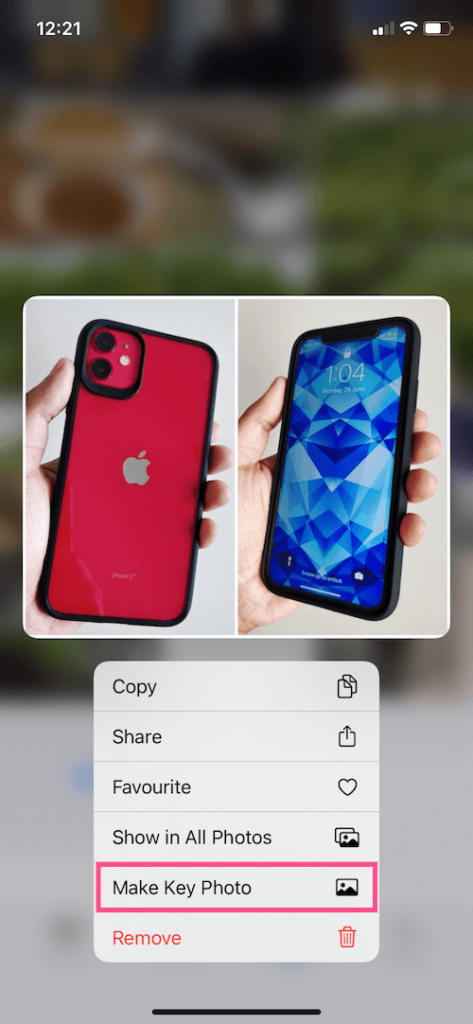 6. Closing All Your Safari Tabs in One Click
Here are some cool safari tricks that everyone should know. People tend to open up their safari and they probably have a million tabs open already. So, if you want to get rid of them by pressing that little "x" button, it is going to be quite tedious.
However, there is actually a much easier and effective way that you can do to solve this problem immediately. All you need to do is to click and hold down on the tabs icon and right over there you are going to see the option that allows you to remove all your tabs at once.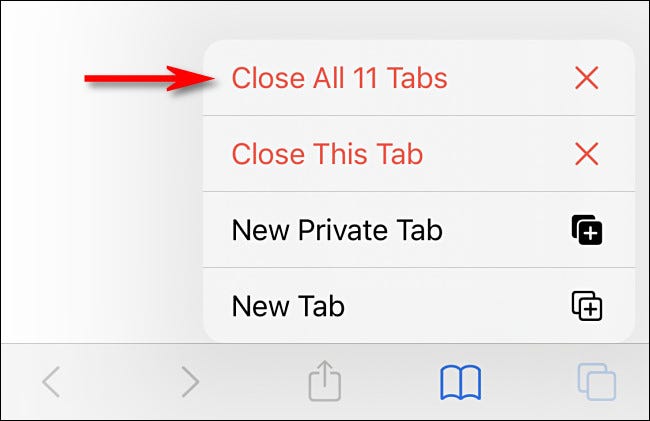 7. Saving Your Entire Web Page as a PDF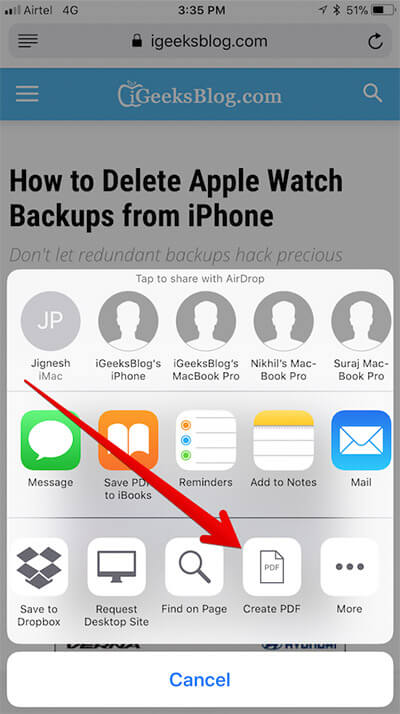 If you're browsing on the internet or a specific website as well as wanting to save all of the information, you can start by clicking on the share icon. You will see right over there is going to be the options button and this allows you to save the entire web page as a pdf document to your files. So once you've done that, you can open up your files application and there is the entire website or search results you just saved.
8. Music Timer on your iPhone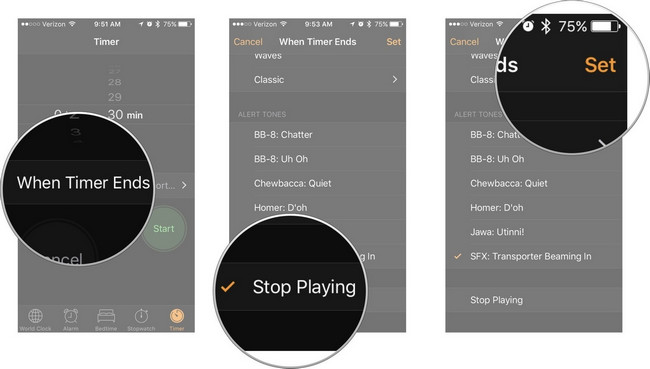 If you want to have some music playing and eventually have it stop, you can do this trick:
Play your favorite tracks in Spotify
Go to the clock app and set a timer.
Click on "when timer ends" section. Right at the bottom, choose "stop playing" and select that and then start your timer.
You can then sit back relax and when the timer is up poof the music stops playing and there will be a complete silence.
9. Screenshot Full Page in Safari
If you're on a website, this little trick is going to be extremely useful on your daily basis. If you take a screenshot and open it up right at the top, you will find this option that says full page. And what this does is actually it saves the entire web page as a screenshot.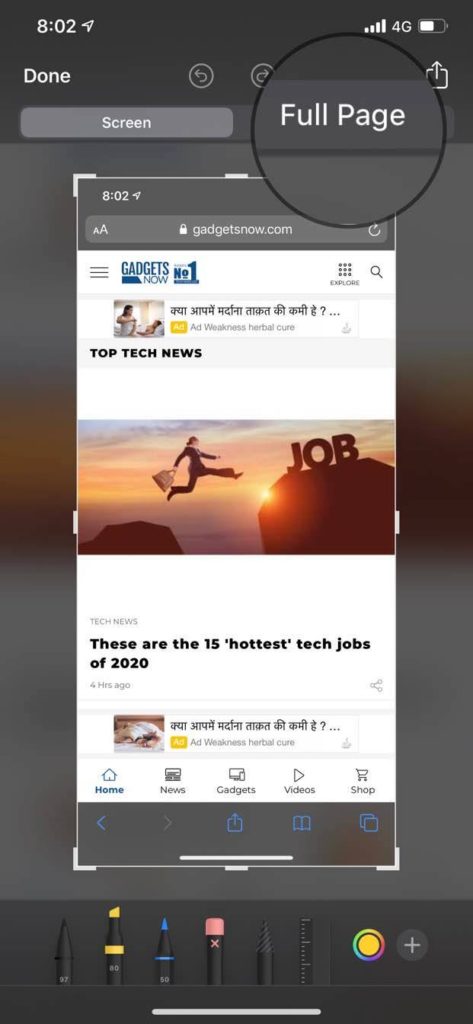 Just click done and it does prompt you to save it as a pdf document. It is very unfortunate that it doesn't save into a jpeg form. However, once it is all saved you can go ahead open up your files folder, and right over there is the super long screenshot that you just captured.
10. Shazam Icon in Control Center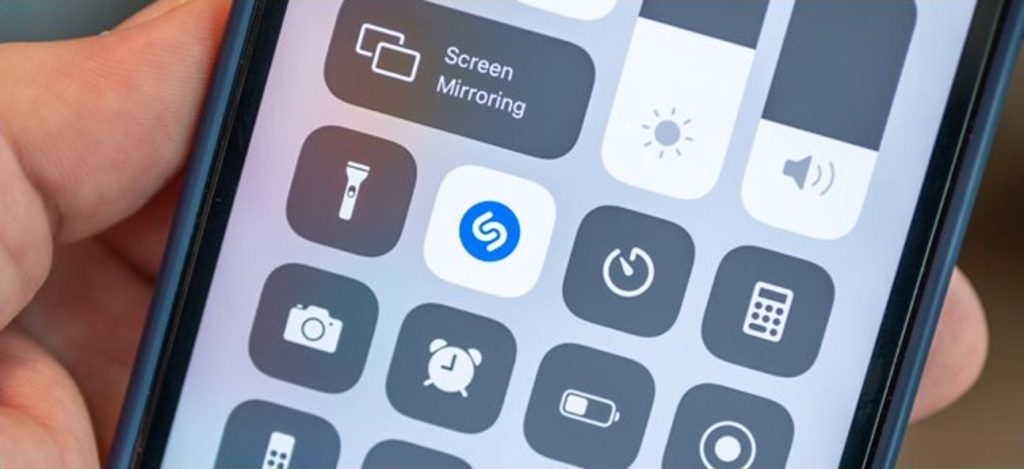 If you swipe down on the control center and click this little shazam icon, it will automatically and immediately recognize any music that is playing, which is extremely useful.
However, you may not be aware of this Shazam trick that if you play something straight from your phone, such as a YouTube video or an Instagram reel, and click the shazam icon, it will recognize anything that is playing on your phone, which is extremely cool.
Check here for the steps to activate your shazam icon on the control center.
Related: 20 Hidden Instagram Life Hacks That You Might Not Know
11. Shaking Your Phone to Undo and Redo Typing
Gestures are always really clever, and this is one of the best. If you enter any text but want to undo it, simply shake your phone until this pop-up notice displays, then shake it again to undo even more or shake it again to recreate the words you just wrote out.
12. Capturing a Video with Music Playing in the Background
When you wish to record a video while listening to music on Spotify, the audio normally stops playing immediately. Therefore, it is impossible for you to take a video while also having the music playing in the background.
This is what you can do. If you swipe into camera mode, then return to Spotify and continue listening to your music, you may then press and hold the shutter button to record a video while the music continues to play.
13. Simple Finger Gestures Available on Your iPhone
If you ever want to select a word in a sentence, simply double tap it and it will select it perfectly every time. To select the entire sentence, triple tap it and with this you're good to go.
You can also use finger gestures by just  selecting a word, then pinching in on the screen with three fingers to copy the text, and then pinching out to paste. You can just keep on going and pasting more just by pinching out so next time you want to copy a sentence, don't forget to pinch and paste.
14. Never Scroll Until The Top Again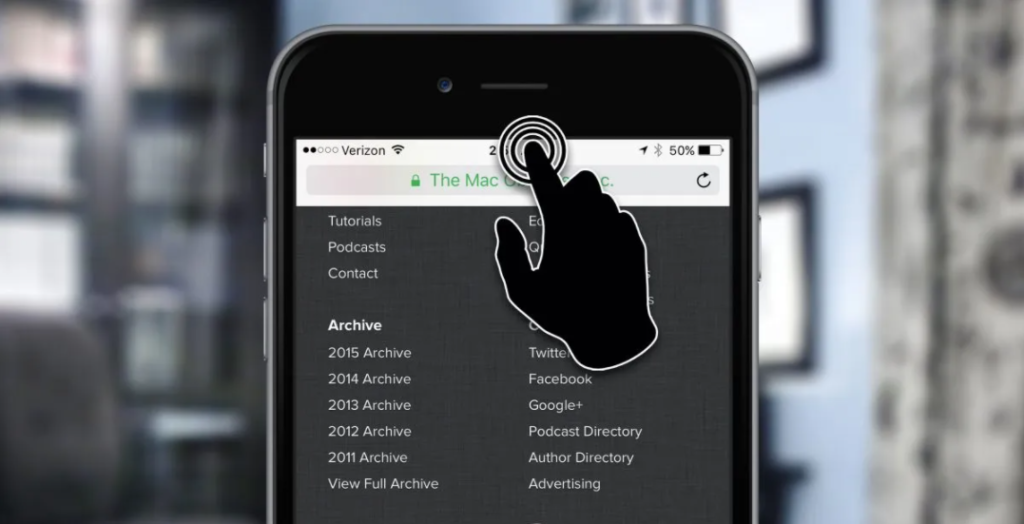 Now let us examine how many of you are familiar with these quick minor iPhone hidden life hacks. Assume you've been browsing through Instagram or webpage and wanted to return to the top of the page.
When you click on the time (on the top of your phone), the website will automatically scroll to the top. This works in any program, so if you ever want to scroll to the top of a page, simply click the time and you're good to go.
15. Save Your Parking Location by Using The iPhone's Maps App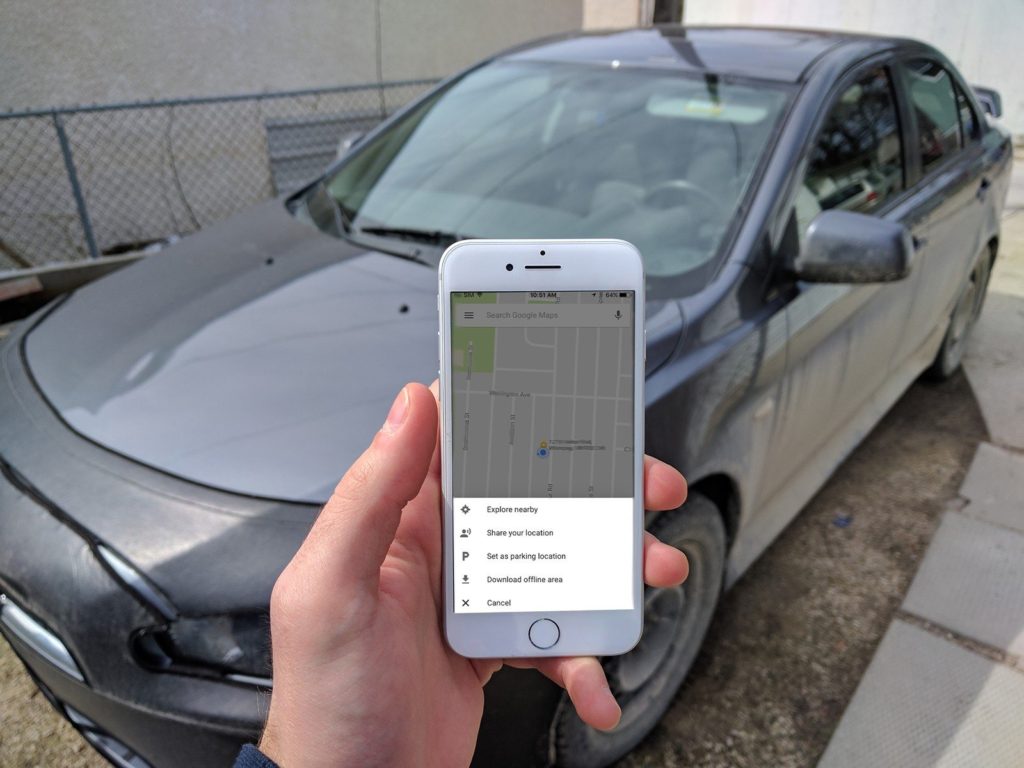 Do you know that you can actually save your parking location? This is one of the most useful hacks for those of you who tend to forget where you park your vehicles.
If you click and hold down on the mapped app, you will see the option that says "mark my location" and just like that your location has been marked. And if you ever want to get back to it just click that directions button.
Meanwhile, for those of you who want extra privacy, this is what you can do. You need to go to settings and scroll down until you see the privacy section, right in here at the top you will see tracking. If you click on that these are all the applications that are currently tracking all your activities and you can toggle them all. So this is literally stopping apps from tracking you. Therefore, this iPhone life hacks is extremely useful for saving your parking location.
16. iMessage Secret Fun Features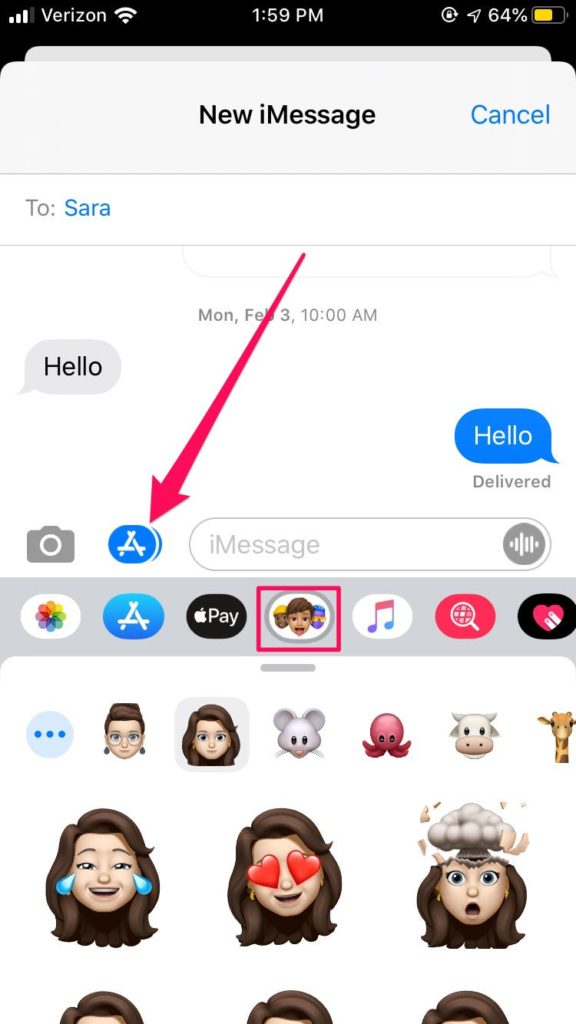 Moving on to some seriously cool iMessage tricks, did you know that you can respond to each individual message with an emoji? You can do this by simply click, hold down, and drag it onto the message and drop. Next, you can then go ahead and select another one and drop it on the other message and the other person would  literally see it exactly like that.
Another really cool thing is that if you type out a message but then click and hold down on the send button, you have a bunch of different animations and effects options to choose from for your message.
You can actually choose from the four basic message effects, furthermore, you can even have screen effects. There are many different options available for you to choose and you can go through all of them by just swiping left. So whether it's a birthday party or Valentine's Day, there's an effect for it, and once you're done, hit the send button, and when your contact opens up a message, the cool animations will pop out which is definitely super cool and fun.
17. Emergency SOS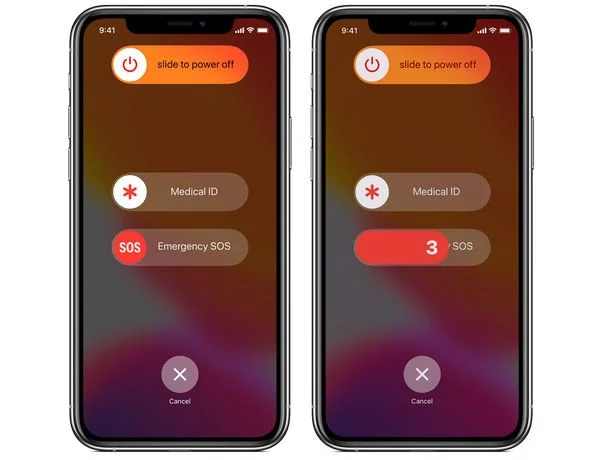 Everyone with an iPhone should go into settings and activate this under emergency SOS. Firstly, you need to toggle on both "Call with side button" and "Auto Call" then scroll down and make sure the countdown sound is also toggled on.
And then what happens in the future is  that if you're in an emergency, all you need to do is click the lock button five times and this alarm will start sounding in three seconds. This will automatically call your emergency services and if you cancel that call it will then notify all of your emergency contacts.
18. Bypassing Certain Contacts
Another great thing to do is to bypass certain contacts. When you put your phone on do not disturb, this usually silences every single call.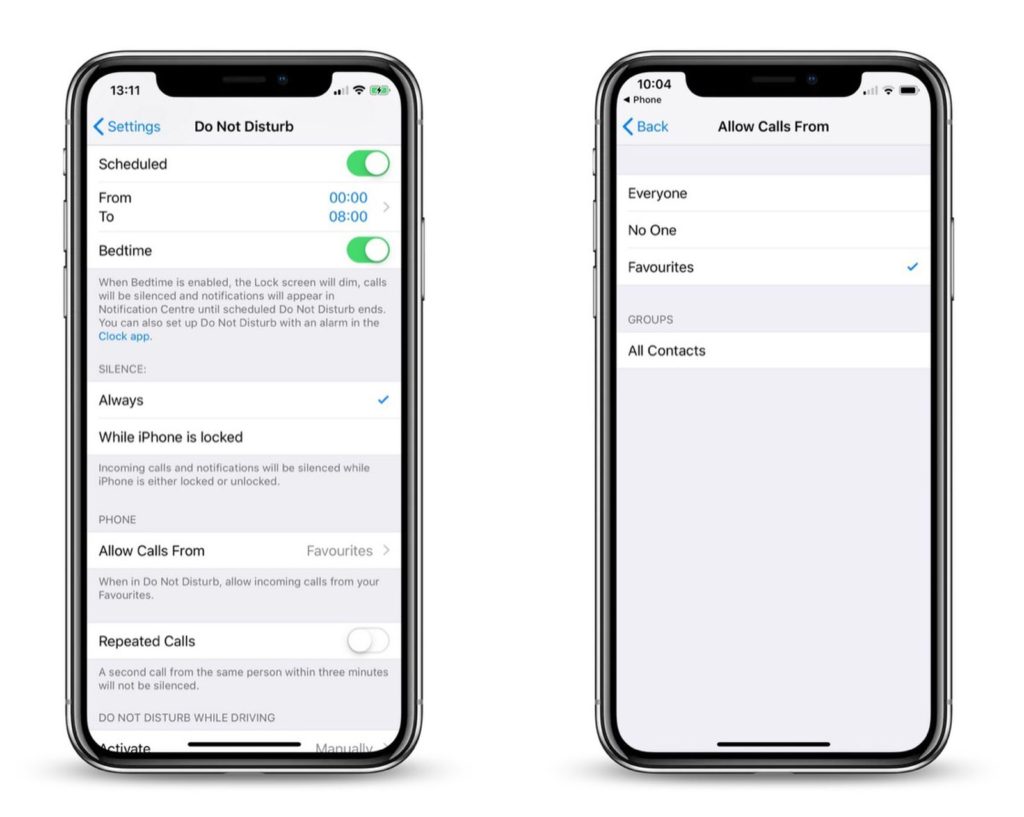 However, if you want specific contacts to still come through, all you have to do is to click on the edit button under their details, then under ringtone. You need to make sure to toggle on the emergency bypass, and then click done. Now, whenever this person calls you while your phone is on "silent" or "do disturb", your phone will ring at any time.
19. Control Center Hidden Tips and Tricks
So here are some pretty cool life hacks you probably didn't know that are available in the iPhone control center. Whenever or wherever you are having signal or network issues, what you can do is to toggle on then off the airplane mode. With this, your phone will immediately connect to the nearest cell phone tower right away.
Moreover, if you click and hold on the torch symbol, you can alter the brightness of your phone's flashlight. There are roughly six different brightness choices to pick from, which is quite nice, especially if you're using your torch at night.
Lastly, if you additionally click and hold down on the timer icon, you can quickly and simply set a timer by adjusting this dial and pressing the start button, and your buzzer will sound when the timer is up.
Bottom Line
Your iPhone actually has a bunch of hidden capabilities that you may not be aware of, as well as a slew of simple life hacks that will help you use your iPhone much faster, simpler, and more successfully.
With new features being introduced with each iOS update, it's critical to keep updated and not  missing out on new iPhone secrets for which only Apple experts know.