There are always little obstacles that are hard for us to solve and get through. Big thanks to these life hack apps which were invented to make our life easier and simpler. Life hack apps are invented to simplify daily life and solve common problems. Our world is always evolving, advancing, and innovating. Therefore, the things that we used to think were impossible became possible.
Here are 15 life hack apps that will help you get through the little obstacles in your daily life.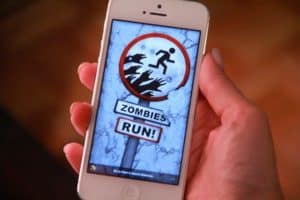 Not everyone loves to exercise, this is the reason why this app existed. Running is one of the easiest and simplest exercises that we all can do as it does not require any equipment. However, the most important thing is that we do not have to spend any money to run. 
The main problem here is that not everyone loves to run. There is even the chance that you hate it, or the feeling of boredom strikes you after a 5 to 10 minutes run. At the end of the day, there is a high tendency that you will give up on exercising. So, this Zombie Run app is the solution for those of you who find running very uninteresting and boring.
This app will make you feel as if you are being chased by zombies. For you to survive in this game, you need to collect supplies as much as possible. But then, if you decrease your speed in running, the zombie will steal your supplies and you will not be able to escape. Hence, running at a very high speed is a must to survive in this game. Zombie run is a great life hack apps that can encourage you to exercise with a lot of fun and excitement.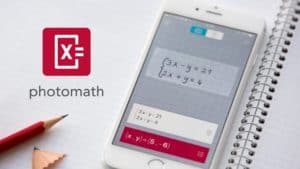 Photomath is a starter pack for every student. Truthfully, mathematics could be one of the hardest subjects ever. Therefore, having this app is a must. Photomath is a very simple and convenient app. All you need to do is to take a picture of the equations that you are unable to do. Wait for a few seconds, and all the solutions will immediately appear on the screen of your device.
Photomath shows you solutions, helping you on how to solve your math problems step by step. Through this application, you can learn and have a better understanding of your math problems. Therefore, this app will help you in your study and mastering mathematics.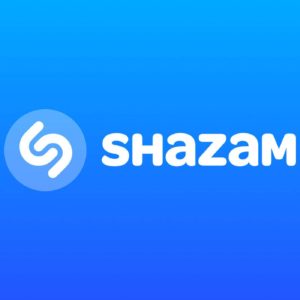 Have you ever felt so frustrated because you could not find a song you heard? This ''Shazam'' app is the solution to encounter this problem. Shazam is a very easy-to-use app as all you need to do is to press the Shazam button. Once you have pressed the button, the app will start listening to the song. After a few seconds, both title and singer of that song will immediately appear. Voila!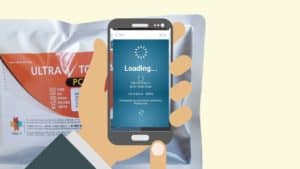 Hidden tag is an app that will help you in identifying the items you bought, whether it is real or fake. Not everyone has a pair of sharp eyes that can easily notice the difference between real and fake items. Some several fake items were so well-manufactured, making it difficult even for experts to notice that tiny difference.
 Firstly, all you need to do is to take a picture of the tag through this app and it will automatically scan the tag of your item. If the tag was found and the brand of your item appeared together with the series number, this shows that you have bought the real item. On the other hand, if it was not found then you know that the item is fake. This is very helpful for those of you who love to buy things online.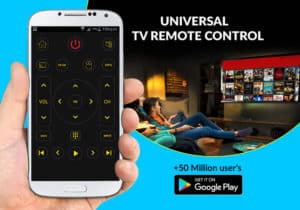 There is always a high chance of you losing the TV remote control inside your house. Therefore, having this app downloaded in your phone is going to make your life so much more convenient. The Universal TV Remote Control is a virtual remote allowing you to control your Smart TV from your smartphone. This app supports the well-known TV brands like Samsung Smart TV, LG Smart TV, Sony, Philips, Panasonic and many more.
For this to work as a remote control, your phone and TV must be connected to the same internet network. After that, your TV will be automatically detected. Then, you will have to accept the message that appears on the screen of your TV. You do not have to stay close to your TV for it to work, because this app works through Wi-Fi. Lastly, this app has a very realistic design, making it easy for us to use.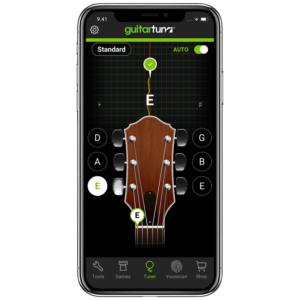 Guitar Tuna is the number one tuning app in the world. This app helps you in tuning your guitar, ukulele, bass, and other string instruments quickly and easily. This is a very helpful app specifically for those of you who want to start learning on how to play guitar or other string instruments by yourself. For beginners, you might find it hard and time-consuming to tune your string instrument.
Guitar tuna also provides some mini games for you to start learning the chords and getting to know the basics. Furthermore, this app is widely used by all musicians all over the world. Lastly, this app really comes in handy as it is very convenient and practical.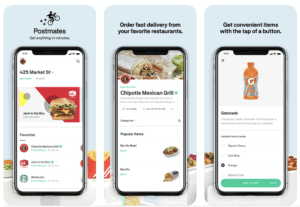 Postmates is an app that provides goods and food delivery service. This app allows customers to order almost everything they demand which includes restaurant meals, groceries, medicines, liquors, and other personal items. This app is going to make your life so much more convenient as they are going to deliver your orders until the front door of your house in less than an hour.
To use this app, all you need to do is to download the app and create an account. Then, you can start to browse for nearby stores. The delivery fee and the time estimated will be displayed next to each store on the menu. After you have selected a store, the menu will appear and now you can start adding it to your desired items. To complete the process, check out and pay with a credit card. 
Moreover, this app allows you to monitor the progress of your order through the app. You'll know the current position of the driver and how long your order is going to take. Postmates is the solution for those of you who are too busy to cook or even to go outside to eat. This app has a very simple concept that turns out into a huge success, becoming one of the major cornerstones of the on-demand delivery economy.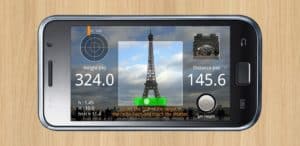 Smart Measure is an app that helps you in estimating the distance and height of an object. This app uses the camera of your phone and accelerometer to triangulate the height and distance of an object. Smart Measure is using some basic geometric equations to get the results. This is such an amazing innovation to estimate the height and distance of an object, but not for the accuracy.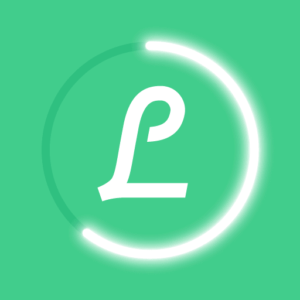 Lifesum is a self-care app that helps you to monitor and have your diet recorded. If you want to lose weight, this is the perfect app for you. This app provides you the perfect meal plan that suits your body. Through this app, you can easily find the calories contained inside your food easily. They provide hundreds of easy-to-cook flavorful and tasty recipes that are packed with a lot
of nutrients. Through this app, you can keep track of your daily energy intake and know the nutritional value of every food you consume.
You need to scan an important document to client, but there is no scanner at your house. No worries! CamScanner is an app that allow you to scan a document just by using your phone.
All you need to do is grab your phone and start to snap your document. The thing that makes this app special from a normal camera is they have the smart detector that automatically detect all the corners of your document and crop the unimportant background.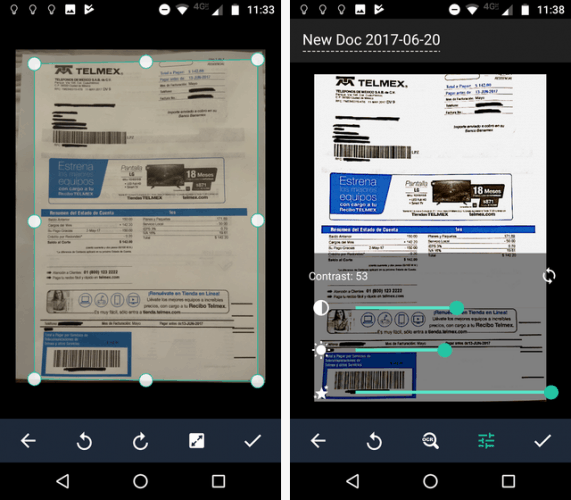 After cropping the picture with the smart detector, use the filter that is specifically designed to turn your picture into a much clearer result, just like you just scanned it from a scanner!
This app allows you to snap multiple pictures all together and send it all together through email.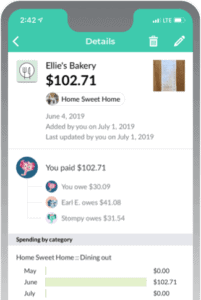 Hanging out with bunch of friends is fun, but when it comes to bill splitting part, it isn't! Splitting bill can be troublesome when some people don't bring cash in hand. Moreover, you need to record down on how much they owe you or via versa.
Thanks to those who invented splitwise, it designed specifically to solve this issue. The apps will synchronize you and your friend's account online. It allow you to record the bill precisely, set the bill description, attach the receipt. You can choose to split the bill equally, percentage, or exact amount per person! You can use this app to accumulate the total debt of each people that owed you.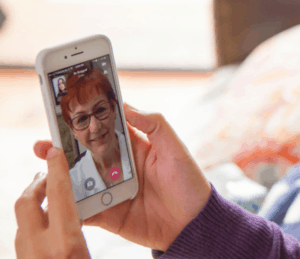 If you not feeling well and feel like not going to the doctor, this app is for you. Doctor on Demand is an app that connect you to a certified physician that will examine your sickness based on your symptoms. The app is designed so that you can speak to the doctor virtually without meeting face to face.
However, the app is not recommended if the patient are having serious and emergency medical treatment. The doctor also can't examine any sedatives or narcotics virtually. But still, this app is quite useful if you're just having a minor symptom.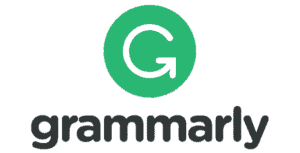 Grammarly is an app that will make sure that your writing is written perfectly without any grammar error. Simply copy and paste the sentence to the app, and grammarly will highlight those grammar with mistakes. It also provide recommendation or alternative word to use to replace the word that you're using.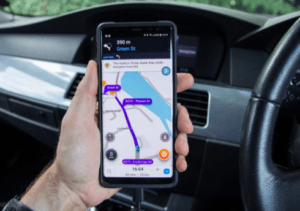 Waze is a navigational and community-driven GPS app owned by Google. This app helps and guides you to the shortest route while you are driving. This app is very important for those of you that have difficulties in memorizing roads, directions, and routes.
Waze will show you directions while you are driving and help you avoid traffic jams. Moreover, it can show and guide you via voice too. This part is crucial as driving while looking at your phone is forbidden as it is very dangerous. This app is such a lifesaver for all of us.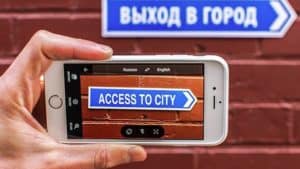 Google Translate is one of the famous life hack apps that will be very useful when you are travelling to a foreign country. Make sure to have this app downloaded before travelling abroad, as this app is going to help you in communicating with the locals. Moreover, this app will help you when you want to learn new languages. This app has several features, one of them is that it has the ability to translate text via camera. All you need to do is take a picture of a text and it will translate it for you. Next, the availability of the microphone allows it to directly translate speech. 
Bottom Line
Those are 15 life hack apps that will make your life so much easier. If you like something that simplify your life, check out our 100 practical life hacks that you can try at home!