The rapid development of technology has indeed made many changes in people's lives today. The more advanced technology makes people now like things that are instant, easy, and fast. Here are the 12 shopping online safety tips!
Currently, shopping via online is constantly evolving from time to time. The method is easy, simple, you have this buy now pay later apps that can allow you to pay bi-weekly and even at a lower price compared to conventional shops that have become a separate choice for people who shop online. 
But even so, shopping online can also turn to nightmare if you're not careful enough. Don't need to worry as you can actually minimize these risks so that you can shop safer and be more comfortable.
So here are 12 shopping online safety tips:
1. Choose a Seller with a Good Reputation
Choose the seller with the best reputation. Although it has surfed on trusted online shopping sites, it is good to choose a trusted seller. At present, most online shopping sites already use a reputation system for their sellers. So, make sure to buy from a reputable seller.
Look at trusted sellers who display photos of goods clearly and not stolen photos. Also see testimonials or reviews and ratings from consumers. Feature of a trusted shopping site is recommended by many people and positive consumer reviews.
2. Make Sure the Website HTTPs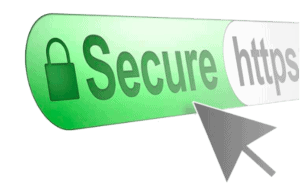 When buying online, choose a trusted online shopping site. Trusted online shopping sites are usually already equipped with guaranteed safety methods. Check website security by looking for web info which are safe and which are not safe.
When you purchase something online, make sure that the website start with Https, or the easier way, check if the website has secured/lock button in front of the address.
Website with https is more secured than http. This is because https website has additional security feature like secure socket layer (SSL) that guarantee the safety and authenticity of the website and it also protect the buyer privacy.
3. Shop at Marketplaces (Preferably)
It is preferable to shop at marketplaces such as Amazon, Ali express, and etc. It will be safer than shopping at ordinary online stores website.
One reason is because your payment will only be forwarded to the seller after you receive the goods in good condition. With this facility, you will be free of fraud when shopping online. Keep in mind, it is better to not make transactions outside the marketplace.
Be aware if you are asked to transfer money directly to the seller's account, because this could be a fraud. The key, as long as you follow the rules of the marketplace, then your transaction is guaranteed safe.
Use a Joint Account
The joint account is a system that offered by the marketplace. The payment will not go directly to the seller, but to the marketplace account. The aim is to avoid fraud. If the goods have not arrived at the buyer as described, the seller will not receive payment.
The new seller can get the money, when the buyer has confirmed the success of the transaction. If the seller is fraud, then the money will return to the buyer. 
4. Check Properly the Terms and Conditions
Understand your rights and obligations as a consumer. Our lack of understanding as consumers of our rights and obligations results in the lack of courage to report if we are harmed by business actors.
Terms and Conditions
Pay attention to the terms and conditions that apply. Each online shopping site has terms and conditions in providing its services.
Read the Returns Policy
Don't forget, also read the return policy. Because the goods purchased cannot be seen physically, there must be a guarantee if the goods received are found to be defective.
5. Avoid Using External Wi-Fi & Device
Using public Wi-Fi is quite risky, because your data and personal identity can be stolen by irresponsible elements. So, use a private internet network provided by your operator, or use Wi-Fi in your home.
Don't ever use public device! Use your own gadget whenever you want to purchase something online. Someone might just put some fishy apps that can saved all your personal details on the public device.
Read Also: 9 Advance Tricks to Fly Cheap and Get The Lowest Airfare Ticket
6. Optimize Your Gadget Security
Additional tips for safety shopping online, don't forget to optimize the safety of your PC or device. Always do antivirus and anti-spyware software updates regularly. Many malicious programs are explicitly designed to take advantage of security vulnerabilities in the operating system and web browser.
You must keep the browser and operating system you are using always up-to-date. And never use free VPN service software to access important accounts that are related to your finances, because this can have fatal consequences for losing information or even your money.
7. Choose a Trusted Online Shopping Site
Do not immediately be interested in an online shop that has a lot of followers. Check if the engagement and testimonials number is comparable with their number of followers. It could be just a fake/bot followers!
Make sure the testimonials provided are their own, not the testimonials of other stores. Because there are several e-commerce and online stores that make fake testimonials and reviews or the results of engineering on social media and their forums.
8. Read The Product Descriptions Carefully
Online shopping certainly makes consumers unable to see directly the physical condition of the goods being targeted. Read the description about the quality, quantity, material, color, size and others. If you do not read carefully, you may be disappointed later because you bought a fake item.
If you're not sure about the product description or maybe the description is not complete enough, try to contact with the seller and ask more details.
9. Ask for a Real Photo of the Goods When Buying Goods
Be careful of the temptation of cheap prices, for example from what should be the normal price of hundreds of thousands of rupiah, suddenly become tens of thousands or offer low prices up to half cheaper than normal prices. Low prices relate to the quality of goods.
When buying products online ask for the original photo. Don't just rely on photos on the website or on social media. Often consumers are disappointed because the goods received do not match what is displayed by the seller.
10. See the Online Shopping Site Policy for Personal Data
Make sure that there is no point that states that the manager of the website may provide consumer personal data to other parties. Make sure you have read and understood it before making a transaction.
These sites will provide maximum services if you come to understand the rules that apply. Pay attention to standards, label information / instructions for use, after-sales service, business actor identity, contact customer complaint services, including policies on personal data and so on.
11. Never share PIN Passwords or OTP Codes
The most common type of fraud when shopping online is social engineering. The perpetrators contact the victim by claiming to be an employee of an online shopping site, inviting buyers off-site transactions or requesting confidential data such as PIN passwords and OTP codes.
12. Never Save Credit Card Information in Online Stores
This is to prevent misuse of credit card information by others, for example to shop without our knowledge. If a question arises whether you want credit card information to be "remembered" or saved automatically to make future purchases easier, be sure to click "no". Also, don't forget to log out of the site after making a transaction to prevent misuse by irresponsible people.
Be a Smart Buyer!
The development of technology requires a person to be more intelligent to sort and choose which information is indeed right and true.
As a consumer who likes to transact online, make sure to be aware of any actions that are suspicious. Although profitable, shopping online is also something that also needs to be considered carefully.
Hopefully the safety tips for shopping online above will save you from getting fooled or tricked by some fishy seller!